It started off as seeing my pastor with a Tardis iPhone case. Then him referencing a story in a message. 
Watching Doctor Who inspired me. From the general storytelling to the value of life and preferring non violent means to the fashions. I taught myself how to knit while watching Doctor Who on Netflix. My first knitting project was the scarf the Fourth Doctor wore. So, incorporating them into ascots was an obvious idea.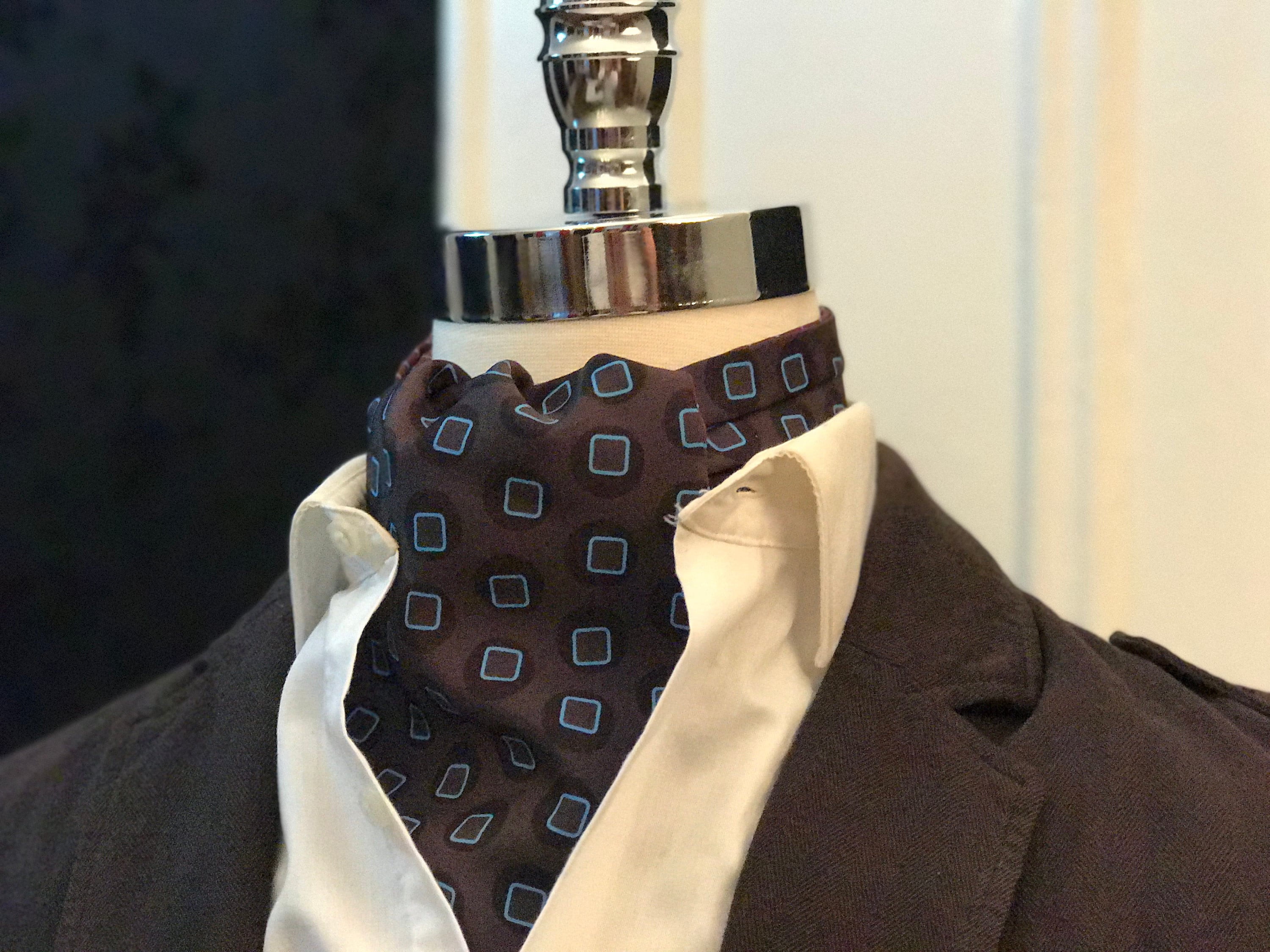 The idea for this one came from  one of the neckties the Tenth Doctor wore. The opposite side is brown pinstripe, after one of the suits he wore.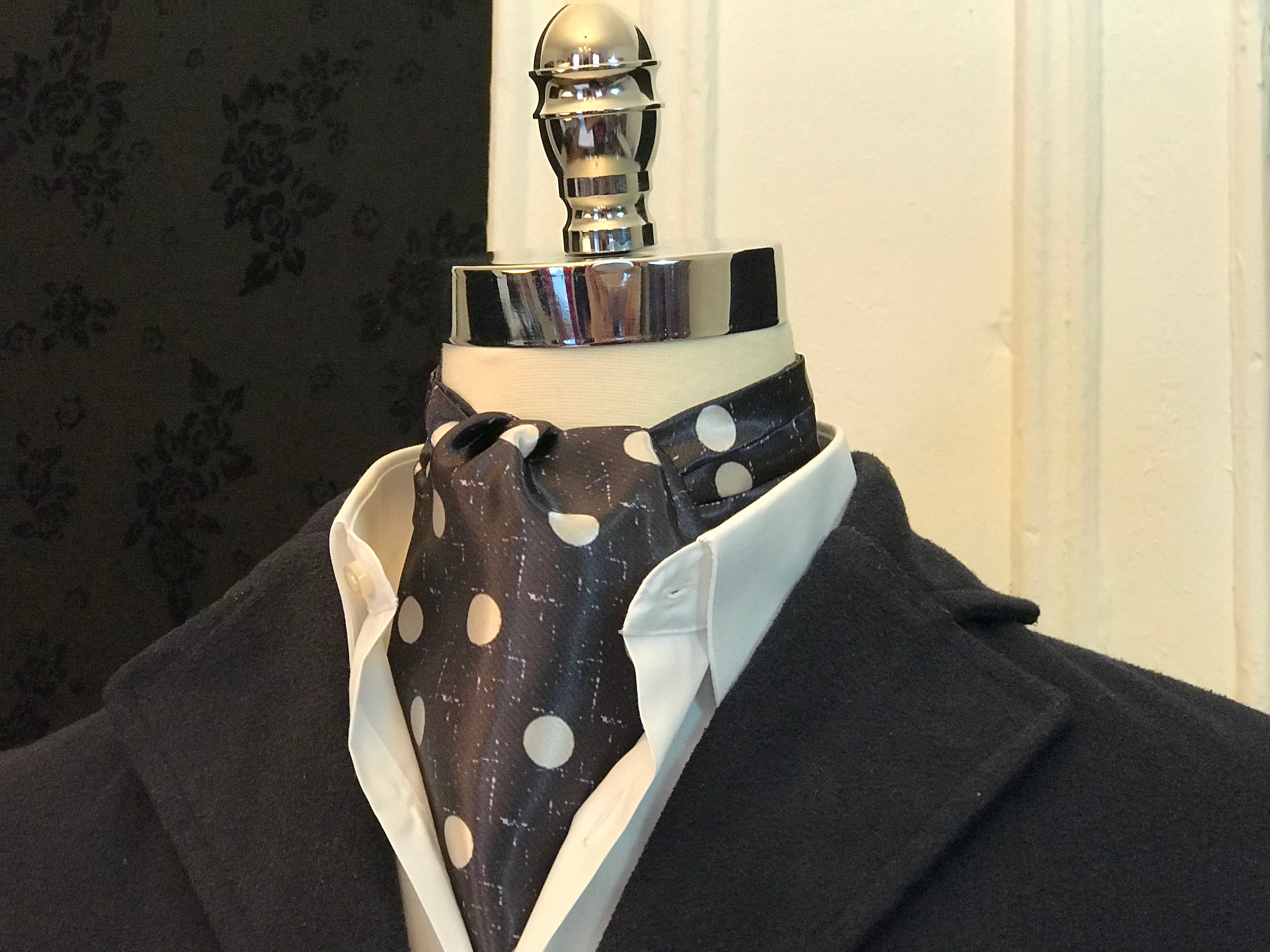 The idea for this one came from a shirt the Twelfth Doctor wore for a total of five minutes. The stitching is red, which the idea came from the inside lining of his coat.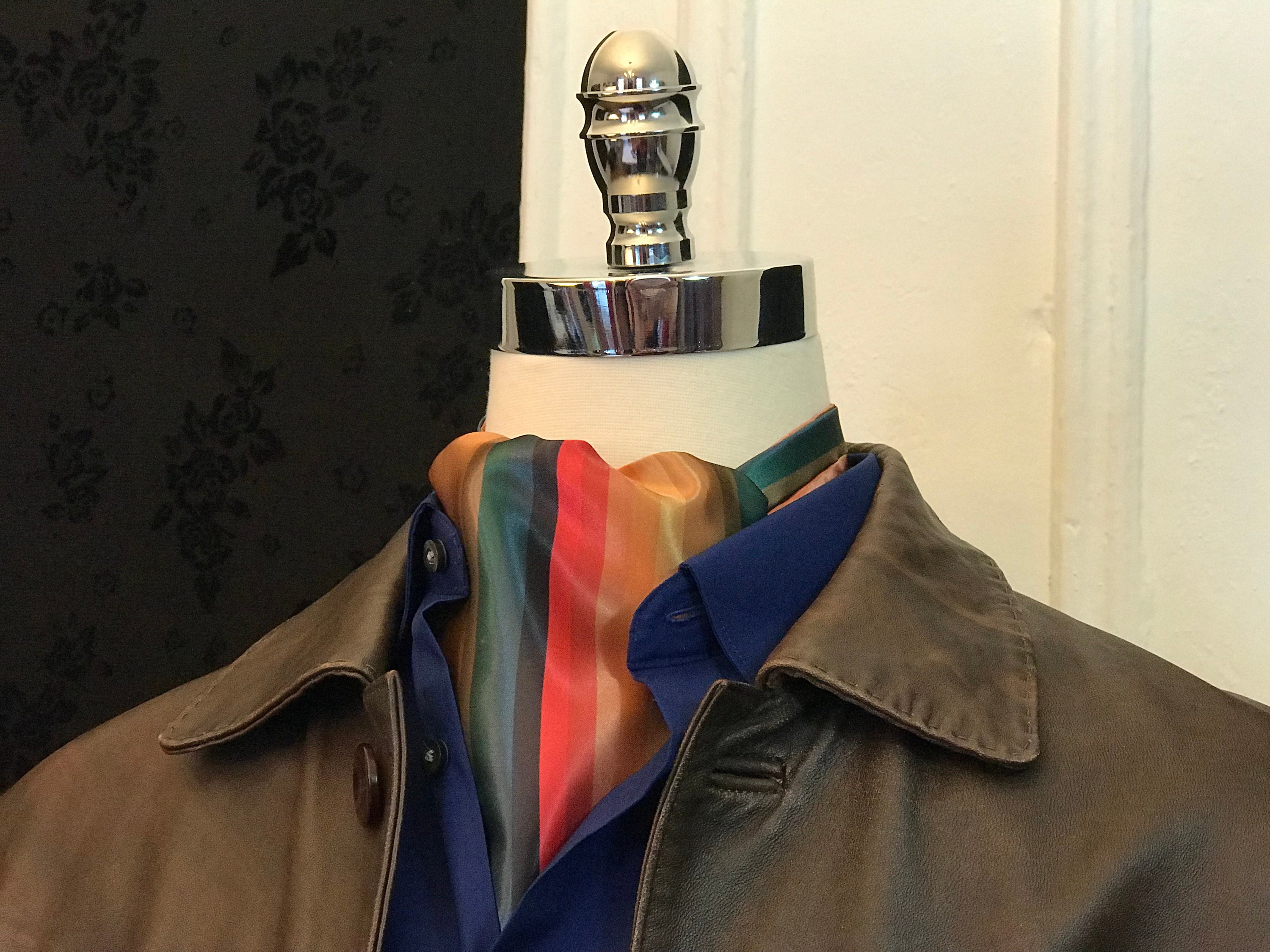 This one comes from the stripe motif on the Thirteenth Doctor's shirt.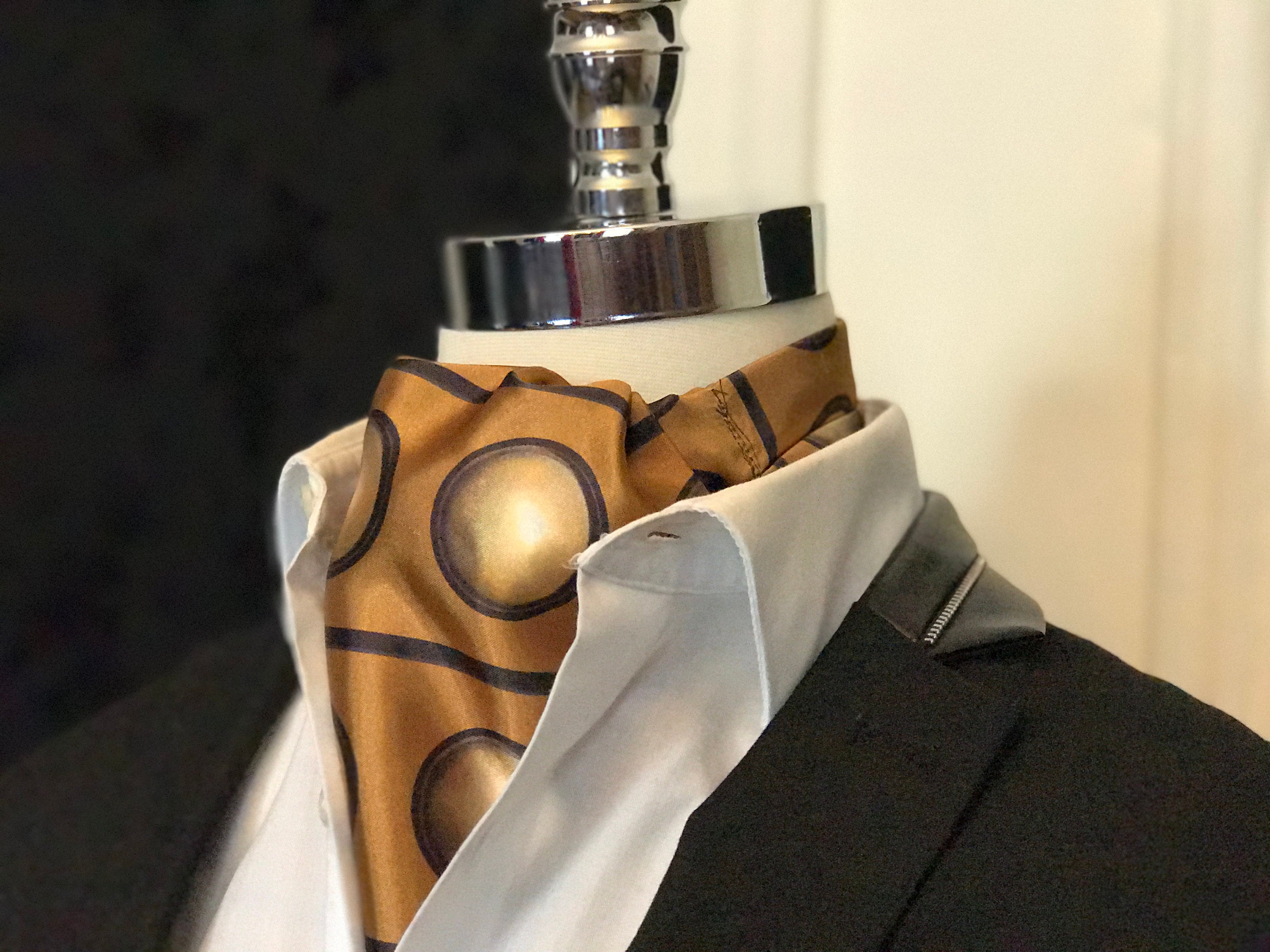 No Doctor is complete without Daleks. The print is from the bottom part of the Daleks. Curiously, a lawyer recommended me to make this one.